Posts for tag: cosmetic dentistry
By Cerone
October 30, 2013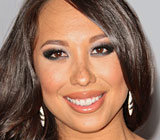 If you've ever watched Dancing with the Stars on television, you've no doubt noticed the vivacious and talented Cheryl Burke, whose ballroom dance moves are as captivating as her bright smile. In fact, Cheryl considers her smile to be one of her most important assets as a professional dancer.
"As a performer, you're basically smiling the whole time," Cheryl told Dear Doctor magazine recently in an exclusive interview. "It's just really important to take care of your teeth and have a great smile."
Cheryl is very conscientious about caring for her smile, but that wasn't always the case. In the Dear Doctor interview, Cheryl revealed that her teeth suffered from ineffective oral hygiene when she was younger. "I definitely had my share of cavities," Cheryl recalled, adding that she believed this was her own fault. "I didn't use floss," She explained. "I think when you do floss frequently, it helps to reduce the chances of getting cavities. It took me a while to figure it out."
Once Cheryl did figure it out, she was able to make cavities a thing of the past. But in order to make sure the effects of her prior tooth decay did not mar her lovely smile, she made sure her dentist — who is also her stepdad! — gave her tooth-colored fillings that could not be distinguished from the surface of a natural tooth. "It's important for me," Cheryl said.
Lots of dental patients feel the same way, even if they don't spend time in front of television cameras. That's why the dental profession has developed tooth-like materials such as composite resins and porcelains that mimic natural tooth material exactly. These materials are also suitable for children's teeth and can incorporate fluoride to reduce tooth decay. It's even possible to replace old silver-colored fillings with these newer dental materials.
If you would like to learn more about tooth-colored fillings, please contact us to schedule an appointment for a consultation. To read Dear Doctor's entire interview with Cheryl Burke, please see "Cheryl Burke." Dear Doctor also has more on "The Natural Beauty of Tooth-Colored Fillings."
By Cerone
August 14, 2013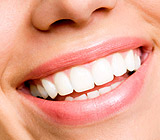 The world is full of options to improve your appearance. But if you really want a dramatic change for the better, don't overlook one of the more prominent features of your face — your smile. The field of cosmetic dentistry has developed a vast array of procedures, techniques and materials to work this transformation.
First, though, it's important to undergo a smile analysis. During this review, we examine the major components of your current smile: the condition of your teeth and their alignment; their natural color and hue; your gum health; and the relationship between your upper and lower jaws. We then analyze these findings in context with the shape of your face, your eyes and your skin. Any changes we propose to make to your smile must fit with this bigger picture.
Of course, nothing is more foundational to a beautiful smile than good, basic hygiene. Besides a daily regimen, regular visits to our office for cleaning and polishing not only remove entrenched decay-causing plaque or tartar, but also staining that can spoil your appearance. Whitening procedures, at home or in our office, can also brighten up an otherwise drab smile.
But what if you have chipped or broken teeth, or some other abnormality? That's where our artistry as a cosmetic dentist can truly make a difference. In some cases, using bonding materials, tooth-colored restorations or veneers may be the best option, if enough of the tooth structure is still intact. If not, porcelain crowns may be in order.
Nor are we limited to those options. Your particular situation may call for a more integrated approach to smile enhancement. Orthodontics to realign teeth and treat for malocclusion (where the teeth on the upper and lower jaws do not meet properly) could be part of that approach, as well as replacing missing teeth with dental implants that replicate the teeth they replace.
The key is to devise the best approach that couples reality with your expectations. It will change not only your smile, but also your life.
If you would like more information on cosmetic dentistry, please contact us or schedule an appointment for a consultation. You can also learn more about this topic by reading the Dear Doctor magazine article "Cosmetic Dentistry: A Time for Change.."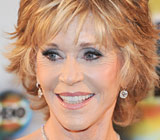 Not long ago, Jane Fonda gave a British interviewer a clue as to how she manages to look so young at her advanced age. During the 2011 Cannes Film Festival, the septuagenarian actress and fitness guru said to a journalist from the London-based Daily Mail, "See these teeth? They cost $55,000. It was teeth or a new car — and I opted for the teeth."
We think she made the right choice — though she might have overpaid just a tad. Most people don't have that kind of cash to spend on either a car or new teeth. But luckily, you can get either for a lot less — particularly the teeth!
The truth is, at a reasonable cost, cosmetic dentistry really can make you look a lot younger while giving your self-esteem a tremendous boost. It's an investment in both your emotional and oral health as we will never implement a smile makeover without first making sure we've addressed any underlying dental disease. Best of all, it doesn't have to cost anywhere near what you'd pay for the latest-model Jaguar, the price tag of Fonda's smile notwithstanding. Here is a list of the more common cosmetic dental techniques used to enhance a person's smile:
Whitening — a peroxide-based bleach is applied directly to the teeth to remove minor staining and discoloration.
Bonding — an acrylic material is applied to a tooth, colored and shaped to match the person's other teeth. Primarily used for chipped, broken or decayed teeth.
Enamel Shaping — the removal of very tiny amounts of enamel, the tooth's outer layer, for a more pleasing tooth shape.
Veneers — a thin shell of custom-designed tooth-colored material, usually porcelain, affixed to the front surface of the teeth.
Crowns and Bridgework — a technique that covers heavily damaged teeth or replaces missing teeth by capping them, or using capped teeth to support one or more false teeth.
Dental Implants — a small titanium post is surgically implanted in the jawbone to replace the root-part of a missing tooth. A lifelike crown is attached to the implant above the gum line and is the only part of the whole tooth restoration that is visible in the mouth.
Gum Contouring — a minor surgical procedure altering the position of the gum tissue to improve the look and regularity of the gum line around the teeth.
If you'd like more information on cosmetic dentistry, please contact us or schedule an appointment. To learn more, please read the Dear Doctor magazine articles, "Beautiful Smiles by Design" and "The impact of a Smile Makeover."