Posts for tag: oral cancer
By Cerone
October 15, 2013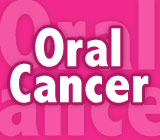 Like a shadowy figure hovering at the edge of the movie frame, cancer may be scariest when you can't see it clearly. That's why, instead of looking away, many people have chosen to take a proactive attitude toward the disease. They're learning about the benefits of prevention, early detection and treatment — and so can you. How much do you know about oral cancer? Here are five fast facts.
Oral cancer isn't just an older person's disease.
In the past, people over 40 years of age were the main population group in which oral cancer was found. But in recent years, a growing number of young people have also been diagnosed with the disease. The sexually transmitted Human Papilloma Virus (HPV16) is thought to be responsible for the increase in oral cancer among younger people.
Oral cancer can de deadly.
While it accounts for just 2-3% of all cancers, its survival rate is far lower than lots of cancers you've heard more about. Why? Because its symptoms can be hard to tell from more benign mouth sores, and isn't caught in the early stage often enough. When discovered in its later stages, the 5-year survival rate for this disease is just 58%.
There are several risk factors for oral cancer.
Moderate to heavy drinkers and users of tobacco products — whether smoked or smokeless — are at far greater risk than non-users. Chronic exposure to the sun, besides leading to skin cancer, is also clearly associated with cancers of the lip. And, because of HPV, the same risk factors for other sexually transmitted diseases apply to oral cancer as well. Genetic predisposition also plays a role, as it does in many other diseases.
Lifestyle choices can decrease the odds of getting oral cancer.
Obviously, giving up tobacco, moderating alcohol consumption and avoiding risky sexual behavior will mitigate these risk factors. But you can also lessen your chances of getting the disease by eating a healthy diet. Studies have shown that a high intake of fruits and vegetables is protective against oral cancer — and other cancers as well.
Early detection boosts the survival rate for oral cancer above 80%.
Yet the earliest symptoms of oral cancer are hard for many people to distinguish from common maladies like cold sores. What's the best way to detect it? Do something you should be doing anyway — get regular dental checkups! We're trained to find the signs of a potential problem via a quick, painless screening that can be done at your routine checkup. We can also schedule biopsies or other diagnostic tests if they're needed.
If you have concerns about oral cancer, please contact us or schedule an appointment for a consultation. You can learn more in the Dear Doctor magazine articles "Oral Cancer" and "Diet and Prevention of Oral Cancer."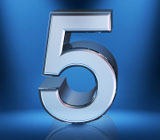 According to a recent study from the National Cancer Institute, a branch of the National Institutes of Health, the incidence of cancer is dropping and the survival rate is increasing. In general, the outlook for patients undergoing treatment for the disease is getting better and better. Unfortunately, it's possible that some essential lifesaving treatments, like chemotherapy and radiation, can adversely affect your oral health. If you (or a loved one) need cancer treatment, however, there are some things you should know that can help minimize the possible complications and side effects.
Chemotherapy and radiation are effective cancer treatments, but they may cause oral health problems. These therapies work by attacking cancer cells, but they can also damage healthy cells, including those in the salivary glands and the lining of the mouth. Common symptoms may include a dry mouth or uncomfortable mouth sores. Cancer patients may also be at higher risk for dental disease, especially tooth decay.
Prevention is the best way to minimize these problems. It's important to have a complete dental evaluation before cancer treatment begins. Side effects often result when the mouth isn't healthy prior to the start of therapy — so if there's time for necessary dental treatment beforehand, it can be beneficial in the long run.
Taking good care of the mouth is crucial at this time. During cancer treatment, proper brushing is more important than ever. A fluoride gel or antibacterial rinse may be prescribed to help prevent tooth decay. Prescription medications are sometimes recommended to alleviate dry mouth, but drinking plenty of water, chewing xylitol-containing gum, or using a soothing rinse of salt, water and baking soda can help too.
A team approach is essential for the best care. This includes coordination between dentists and oncologists (cancer specialists), and sharing information about prescription and non-prescription drugs, medical histories and treatment plans.
It's vital to understand and follow medical recommendations. This means not only getting the necessary treatments and taking prescribed medications, but also learning to recognize the warning signs of potential problems. With the support of our office, your oncologist, and caring family and friends, we can make cancer treatment as comfortable as possible and help obtain the best outcome.
If you would like more information about cancer treatment and oral health, please contact us or schedule an appointment to discuss your treatment options. You can learn more in the Dear Doctor magazine article "Oral Health During Cancer Treatment."