Posts for: October, 2013
By Cerone
October 30, 2013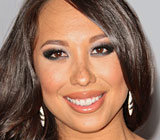 If you've ever watched Dancing with the Stars on television, you've no doubt noticed the vivacious and talented Cheryl Burke, whose ballroom dance moves are as captivating as her bright smile. In fact, Cheryl considers her smile to be one of her most important assets as a professional dancer.
"As a performer, you're basically smiling the whole time," Cheryl told Dear Doctor magazine recently in an exclusive interview. "It's just really important to take care of your teeth and have a great smile."
Cheryl is very conscientious about caring for her smile, but that wasn't always the case. In the Dear Doctor interview, Cheryl revealed that her teeth suffered from ineffective oral hygiene when she was younger. "I definitely had my share of cavities," Cheryl recalled, adding that she believed this was her own fault. "I didn't use floss," She explained. "I think when you do floss frequently, it helps to reduce the chances of getting cavities. It took me a while to figure it out."
Once Cheryl did figure it out, she was able to make cavities a thing of the past. But in order to make sure the effects of her prior tooth decay did not mar her lovely smile, she made sure her dentist — who is also her stepdad! — gave her tooth-colored fillings that could not be distinguished from the surface of a natural tooth. "It's important for me," Cheryl said.
Lots of dental patients feel the same way, even if they don't spend time in front of television cameras. That's why the dental profession has developed tooth-like materials such as composite resins and porcelains that mimic natural tooth material exactly. These materials are also suitable for children's teeth and can incorporate fluoride to reduce tooth decay. It's even possible to replace old silver-colored fillings with these newer dental materials.
If you would like to learn more about tooth-colored fillings, please contact us to schedule an appointment for a consultation. To read Dear Doctor's entire interview with Cheryl Burke, please see "Cheryl Burke." Dear Doctor also has more on "The Natural Beauty of Tooth-Colored Fillings."
By Cerone
October 15, 2013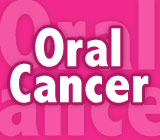 Like a shadowy figure hovering at the edge of the movie frame, cancer may be scariest when you can't see it clearly. That's why, instead of looking away, many people have chosen to take a proactive attitude toward the disease. They're learning about the benefits of prevention, early detection and treatment — and so can you. How much do you know about oral cancer? Here are five fast facts.
Oral cancer isn't just an older person's disease.
In the past, people over 40 years of age were the main population group in which oral cancer was found. But in recent years, a growing number of young people have also been diagnosed with the disease. The sexually transmitted Human Papilloma Virus (HPV16) is thought to be responsible for the increase in oral cancer among younger people.
Oral cancer can de deadly.
While it accounts for just 2-3% of all cancers, its survival rate is far lower than lots of cancers you've heard more about. Why? Because its symptoms can be hard to tell from more benign mouth sores, and isn't caught in the early stage often enough. When discovered in its later stages, the 5-year survival rate for this disease is just 58%.
There are several risk factors for oral cancer.
Moderate to heavy drinkers and users of tobacco products — whether smoked or smokeless — are at far greater risk than non-users. Chronic exposure to the sun, besides leading to skin cancer, is also clearly associated with cancers of the lip. And, because of HPV, the same risk factors for other sexually transmitted diseases apply to oral cancer as well. Genetic predisposition also plays a role, as it does in many other diseases.
Lifestyle choices can decrease the odds of getting oral cancer.
Obviously, giving up tobacco, moderating alcohol consumption and avoiding risky sexual behavior will mitigate these risk factors. But you can also lessen your chances of getting the disease by eating a healthy diet. Studies have shown that a high intake of fruits and vegetables is protective against oral cancer — and other cancers as well.
Early detection boosts the survival rate for oral cancer above 80%.
Yet the earliest symptoms of oral cancer are hard for many people to distinguish from common maladies like cold sores. What's the best way to detect it? Do something you should be doing anyway — get regular dental checkups! We're trained to find the signs of a potential problem via a quick, painless screening that can be done at your routine checkup. We can also schedule biopsies or other diagnostic tests if they're needed.
If you have concerns about oral cancer, please contact us or schedule an appointment for a consultation. You can learn more in the Dear Doctor magazine articles "Oral Cancer" and "Diet and Prevention of Oral Cancer."