LOMBARD FAMILY DENTISTRY, PLLC
Comfort and convenience are the hallmarks of our office. To ensure your convenience, below is the information you need about our hours, location, appointment scheduling, insurance acceptance and billing.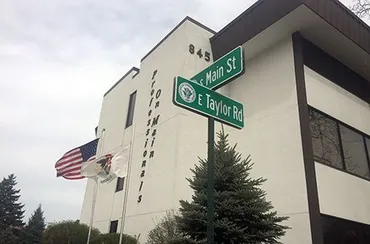 Abraham A Robles, DDS
Michael A Cerone, DDS
845 South Main Street
Lombard, IL 60148
Office: (630)627-0899
Fax: (630) 627-0935
Monday:




Tuesday:




Wednesday:




Thursday:




Friday:




Saturday:

07:00 AM - 04:30 PM




07:00 AM - 01:30 PM




07:00 AM - 04:30 PM




08:00 AM - 06:30 PM




07:30 AM - 01:00 PM




07:00 AM - 01:00 PM (ONE PER MONTH)



Appointments
Your time is valuable. To make an appointment with one of our dentists, we offer flexible scheduling for your convenience, as well as emergency availability to meet your needs. Please call to schedule your appointment. If, for any reason, you cannot keep a scheduled appointment, or will be delayed, please call us as soon as possible.

Insurance and Payment Information
We accept most traditional insurance plans and we are happy to file your insurance claims for you, or help you with your insurance benefits.
We accept checks, cash, or credit cards and also offer a flexible payment plan. Please contact our office for details.
Financing Options

CareCredit is here to help you pay for treatments and procedures your insurance doesn't cover. We offer No Interest* financing or low minimum monthly payment options so you can get what you want, when you want it. You can even use CareCredit for your family and favorite pet.

With three simple steps, including an instant approval process, it's easy to apply for CareCredit. After you're approved, you're free to use CareCredit for the services you choose including LASIK, veterinary, dentistry, cosmetic, hearing aids and more.

CareCredit is endorsed by some of the most credible organizations specific to each healthcare profession we support. And CareCredit is a GE Money Company, so you know you can count on us. For over 20 years, we've been helping over five million cardholders get the healthcare treatments they want and need.
Now you don't have to worry about saving up for the procedures you want and need. With CareCredit, the decision's in your hands to get what you want, when you want it. For more information or to apply online, visit carecredit.com

Facilities and Equipment
Digital Radiographs (X-rays)
Intraoral Cameras
Digital Panoramic X-rays